MOHAWKS

MASON CITY COMMUNITY SCHOOL DISTRICT:
NATATORIUM + FIELDHOUSE + WEIGHT ROOM


SPONSORSHIP OPPORTUNITIES
THE FUTURE IS NOW
AND WHAT AN OPPORTUNITY
This capital campaign is designed to raise money to purchase state-of-the-art equipment and supplies. These facilities will be utilized by our students, our student-athletes, and our teams. In addition, we intend to attract and conduct swim meets on both the state and national level. Our fieldhouse and current gymnasium will be great for youth volleyball, basketball, and wrestling tournaments. In order to do this, we need the equipment to make it happen! These facilities will absolutely put Mason City on the map!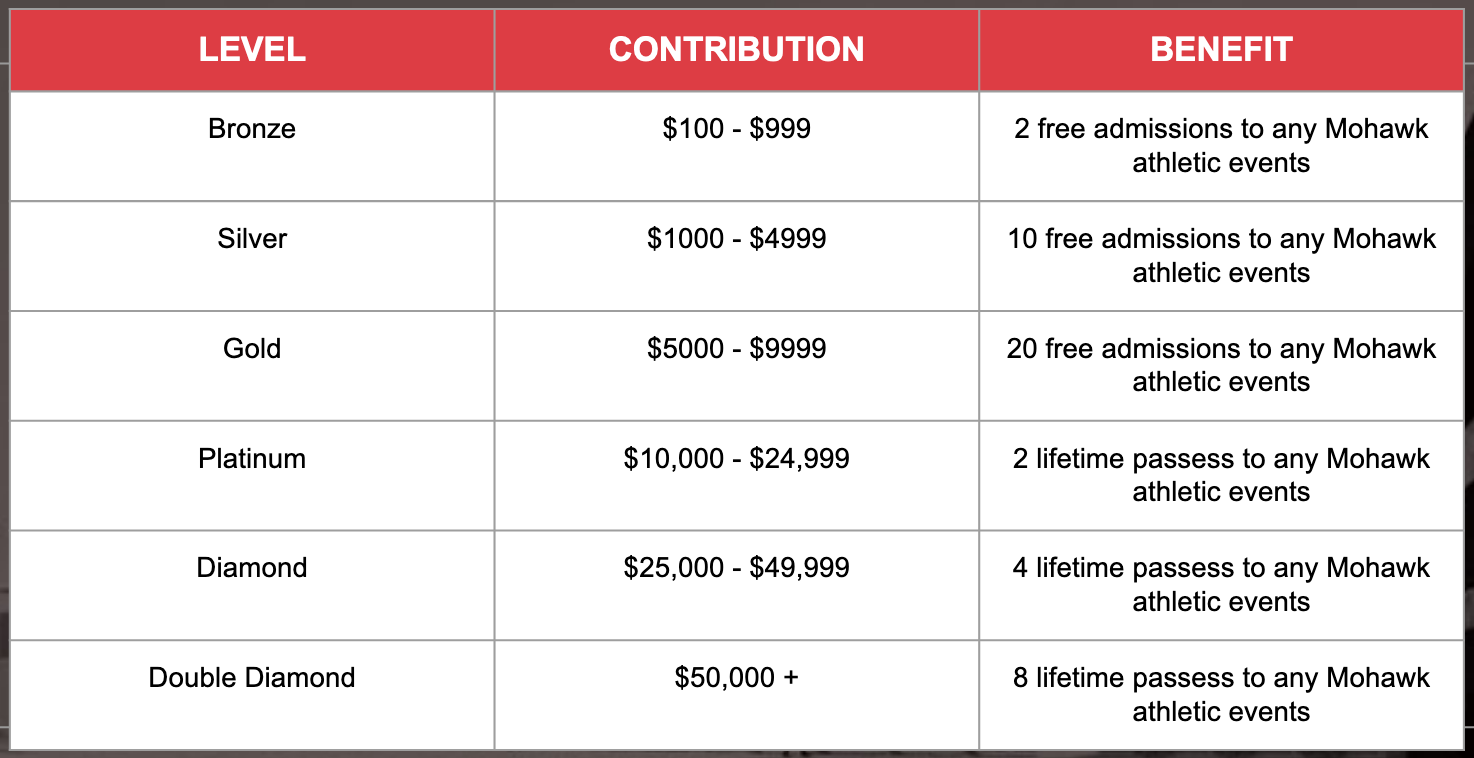 Equipment and Supplies to be purchased:

FIELDHOUSE
scoreboards, sound system, scorers tables, volleyball standards, tennis nets, indoor hurdles, and chairs
NATATORIUM
scoreboard, timing system, sound system, starting blocks, lane ropes, and camera system for live streaming.
WEIGHT ROOM
all new weight equipment, sound system, and branding on wall. PHONE
641-425-2396
641-421-4433
CONTACT PERSON
Phil Johnson- Chair
Tracy Johnson- Athletic Director